TAKE OUR POLL: Hearst Heiress Leads Crusade Against Cosmopolitan Magazine's "Pornographic" Covers and Content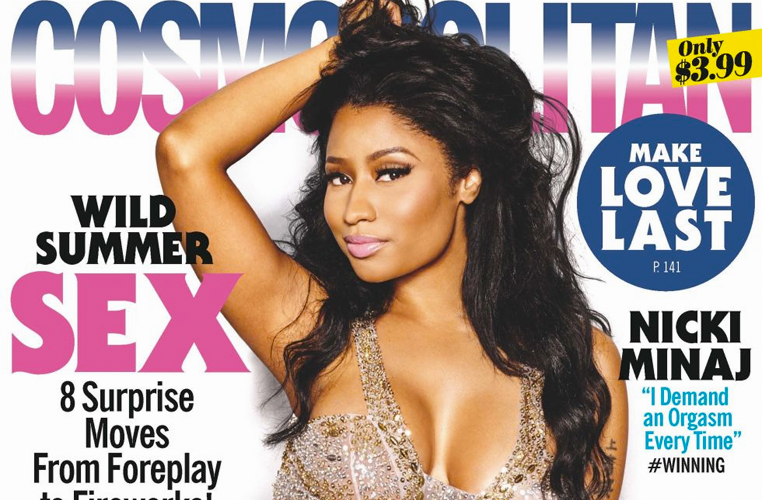 Hearst has an annoying problem on its hands and it's not one where subscribers call in to complain about their post office damaging the covers of their Cosmopolitan issues. A trade group called the National Center on Sexual Exploitation has been targeting Cosmo for what they call "Pornographic" covers/content and they want to save minors from seeing such things. The kicker is that the effort is being lead by a Hearst Heiress. The group calls Cosmo a porn magazine because it says it promotes a dangerous and unhealthy lifestyle due to articles that they say encourage anal sex, one night stands, group sex etc. Well at least we know someone in at NCSE is reading the magazine. What do you think? Is Cosmopolitan a pornographic magazine? Take our poll below:
Victoria Hearst, the sister of Patty Hearst and granddaughter of William Randolph Hearst — aka founder of Hearst Corp., publisher of Cosmopolitan — spearheaded this latest development beginning in April, along with a campaign dubbed "Cosmo Harms Minors." Hearst is a partner with the NCSE on the campaign for Cosmo to be sold to adults only and have the cover wrapped "like all other porn magazines in retail shops," according to the organization, which confirmed that Victoria Hearst receives dividends from Hearst Corp. (More on that in a moment).
more:
[post_ad]
TAKE OUR POLL: Hearst Heiress Leads Crusade Against Cosmopolitan Magazine's "Pornographic" Covers and Content

Reviewed by
Editor
on
7/30/2015
Rating: